Quality
We at TransLang Ways understand that the quality is paramount. We have several policies in place which ensure that the right expert, project manager and the proofreader work on your project. We strictly adhere to these policies.
Our ways to guarantee quality:
Experienced and Professional Language Experts:
All our experts are highly qualified and experienced. They are very professional and dedicated to give best results.
Right Expert for Every Project:
We assign the projects by carefully gauging the capabilities and experience of the expert in the particular domain.
Proofreading and Editing:
Our proofreaders are very highly qualified and able to find out the smallest mistake. They keep continuous checks on all the projects. The project managers and editors also cross check to ensure the high quality.
Feedback from the clients:
We take continuous feedback from the clients. We make sure that every client is satisfied by our work. Our primary objective is to build relationships.
Memberships & Associations:
ATA:
American Translator Association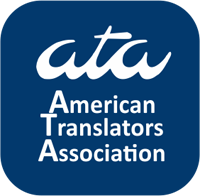 ISO:
9001: 2008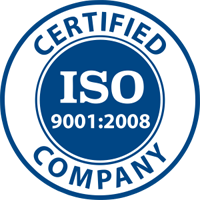 GALA:
Globalization & Localization Association